Our Team
We have intentionally crafted this team over many years. We are proud of who we are and what each team member brings. The diversity of thought and experiences makes us better as a team and organization. It is an incredible community that cares about the people we serve, and each other. Believers, creating space for our clients to stretch further than they once thought possible. Guided by a shared compass for doing what is right, even when it is hard.
These are the type of people every leader needs in their corner. Surround yourself with great people, let them bring what they bring, do what they can do, and watch them create transformational experiences, time-after-time. This is what we have done at MOR Associates.  Reach out today if you'd like to join our team.
Our intimate crew
has
1,000+
years of experience – and we're proud of it!
Alicia Jurus
Alyce Johnson
Bill Hogue
Brian McDonald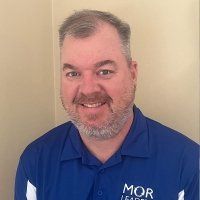 Brian "Mac" McDonald
Chris Mayer
Alicia Jurus

Alicia has been with the team since September 2014. She is responsible for coordinating all aspects of the logistical management of MOR Leadership Programs that are offered across the country at various customer sites. She oversees the registration and onboarding process of participants. Alicia coordinates communications for the program leaders and facilitators as well as designs and produces workbooks and other program materials. She also assists with database and website maintenance and updates.

Alyce Johnson

As a coach and consultant, Alyce focuses on executive leadership coaching, change management, and talent management. Starting in 2007, she has coached MOR Associates leadership program participants at Stanford, Penn, UC Berkeley, and other schools. Alyce's work with MOR is a natural extension of her long history coaching and training leaders at MIT through its Leader-to-Leader Program and other leadership training efforts.

Alyce has worked in all facets of human resources in a variety of industries, including healthcare, newspaper publishing, and academia. Her HR work has included benefits, compensation, employee relations, staffing, and training and organization development. She has led a number of change initiatives, including the implementation of the enterprise wide system, SAP. More recently, she led the successful implementation of MIT's diversity and inclusion strategy.

Alyce has presented on understanding workplace culture and change, employee retention and related topics: she has led sessions or consulted in such areas as behavioral event interviewing, collaborative decision-making, communication skills, competency-based human resource practices, diversity and inclusion, organization development, problem solving, strategic planning, supervisory and management skills, team building, MBTI, talent and performance development, creativity/innovation, and other related topics.

Alyce is certified to administer and debrief a wide variety of personal assessment tools, including the Benchmarks 360, 360-By-Design Assessment Tools, and Coaching for Development, all by the Center for Creative Leadership; the Emotional Competence Inventory by The Hay Group; and the MBTI by CPP, Inc. She is also certified through the American Compensation Association (aka World of Work) and the Society of Human Resources Management (PHR).

Bill Hogue

Dr. Bill Hogue is an executive coach in the MOR Leadership Programs. Coaching fuels his passion for developing the next generation of higher education leaders.

He started his career as an evening shift computer operator in 1979, and subsequently served as an information technology leader at Blue Cross/Blue Shield of South Carolina, Massachusetts Institute of Technology, Vanderbilt University, University of Wisconsin Eau Claire, University of Wisconsin System, and the University of South Carolina (USC). Bill was founding CIO for the last three institutions over the course of some 22 years.

He concluded the CIO phase of his career in 2017, after more than 16 years as USC's first Vice President for Information Technology and CIO. He was responsible for a $50-million annual budget and 300 professional staff delivering services to 60,000 customers across the USC System, comprising eight universities and an online college. Bill co-founded the Center for Teaching Excellence; was the "godfather" of South Carolina LightRail; led a multi-campus, multi-year ERP planning and implementation effort; established USC's first university-wide research cyberinfrastructure support center; and, had a key role in forging a ten-year strategic partnership with IBM that resulted in creation of the Center for Applied Innovation and Analytics. He continues to serve USC as Clinical Professor of Information Science and Executive Consultant for Strategic Initiatives.

Bill publishes and presents regularly and serves on several advisory boards. He was a faculty member for the EDUCAUSE Institute Management Program for four years, two of those as faculty director. He is co-editor and a contributing writer for The Professional Development Commons, an EDUCAUSE blog. In 2015, his piece – "Stephen Colbert on Dreams" – won an APEX Award of Excellence for best single blog post on social media. He is a member of the executive committee of the EDUCAUSE Board of Directors and was selected by his peers to receive the first EDUCAUSE Community Leadership Award in 2013.

Bill served in the U.S. Army during the Vietnam era. He earned undergraduate and master's degrees at USC. He holds a doctorate from Harvard University, where his research focused on IT leadership in higher education, organizational theory and behavior, and diffusion of innovation.

Brian McDonald

In February 2023, Brian McDonald transitioned from President to Founder of MOR Associates, (Maximizing Organizational Resources) an organization he began in 1983 based on the belief many organizations do not maximize the contribution most people want to make at work.

Brian has increasingly focused his practice on developing leaders and enhancing strategic-thinking.

Brian's expertise in designing and delivering leadership development programs has resulted in:

Facilitating MIT's Leader to Leader program (a one-year program offered 5 times over the last ten years).
New England Business Service (NEBS) Leadership Development Program.
The University of Pennsylvania Leadership @ Penn program for high potential administrators.
Leadership @ Stanford University now in its fourth offering.
Coaching and facilitating in GE Capital's Leadership European Program.
A leadership program for the Provost, Deans and Vice Provosts at the University of Washington.

All these programs include a 360 review and an individual coaching component.

Brian has facilitated committees, national joint steering committees and other groups such as the Council of Deans, the New York State's Board of Regents, the debrief of the TWA 800 crash and others.

Brian is also co-leading with the former faculty member and CIO of MIT Jim Bruce an IT-Leadership Program involving many schools including Stanford, UC-Berkeley, Columbia, UMichigan, UMinnesota and many more.

Brian has taught courses as an adjunct faculty member for the Suffolk University School of Management. He has also presented guest lectures at the Boston University Graduate School of Management and the Tufts University School of Engineering. Brian was awarded his undergraduate degree from the University of Massachusetts and his graduate degree from Boston University.

Brian "Mac" McDonald

Brian "Mac" joined MOR Associates recently as a consultant and leadership coach. Brian has over 25 years of experience in non-profit and government settings where the primary goal has been to provide support and advocacy to those in need. Many of Brian's national contributions came through his work with the Federal Judicial Center and the Administrative Office of U.S. Courts, where he helped develop and implement a wide variety of national initiatives.

In his role on a national training team they delivered the curriculum designed for new managers and this involved coaching new as well as experienced managers. Through his experiences, Brian has a heightened appreciation for the potential that can be realized when you invest in developing others and build effective working relationships.

As a Deputy Chief U.S. Probation Officer, Brian worked closely with U.S. District Judges, the U.S. Attorney's Office and defense bar. His unit was responsible for the supervision of thousands of clients released to the community and the work of their assigned Probation Officers. Brian's impact on the Court system was noteworthy, both locally and nationally. Brian promoted Cognitive Behavioral Therapy and the implementation of other programming where evidence supported their benefit. Likewise, Brian promoted ongoing promotional development for staff helping them reach their full potential and to better serve client needs.

Brian developed and implemented alternative to detention programs that required new partnerships between a variety of stakeholders, suggesting the Court family could accomplish more collectively than individually.

When he's not working, Brian can typically be found with his wife Jen and two children outside of Boston, where he runs his local youth baseball and softball program and serves his town as parks commissioner. Brian's coaching experiences include youth sports, where he greatly enjoys using athletics as a mechanism to build confidence and self-esteem in children. Brian was awarded his undergraduate degree from Framingham State College and his graduate degree from Western New England College.

Chris Mayer

Chris Mayer is a consultant, leadership coach, and the former publisher of The Boston Globe, president of the New England Media Group, and member of The New York Times Company's executive committee, serving in those roles from 2010 through early 2014.

From 2015 to 2019, Chris served as the first Chief Innovation Officer at Suffolk Construction bringing years of leadership experience and developing creative business solutions to a $3B construction company. He created a framework for developing innovating initiatives, drove engagement across the company, and introduced technologies with a focus on delivering measurable results. In addition to leading the innovation practice, Chris led the "Build Smart" functional areas of the company which included Virtual Design and Construction, Scheduling, Lean Planning, Quality Assurance, and Safety.

During Chris's time as publisher from 2010 - 2014, he developed a wide range of programs and initiatives to help restore the New England Media Group and The Boston Globe to solid financial footing, all while maintaining the highest journalistic standards. During his tenure, The Globe earned three Pulitzers prizes.

Leveraging his background in technology, operations, and revenue-creation, Chris spearheaded an innovative two-brand strategy that saw the launch of the award-winning subscription based BostonGlobe.com while maintaining a free community focused Boston.com. During his tenure, the Globe saw positive cash flow, increased circulation through digital readership growth, and the launch of a variety of new advertising initiatives. Chris left the president/publisher role in early 2014 having successfully played a leading role in the sale of The New England Media Group properties from The New York Times.

Chris continues to consult in media, technology, cybersecurity, and construction where his focus is on developing and implementing strategies, processes, and technologies that align with, and enable, business growth.

Chris is active in the Boston community. He is a graduate of Yale University with a B.S. in computer science and lives in South Boston.
Curtis Odom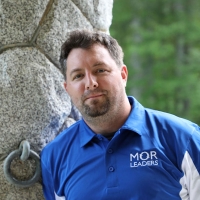 Dan McDonald
David Sweetman
Diane Parks
Etaine Smith
Gary Augustson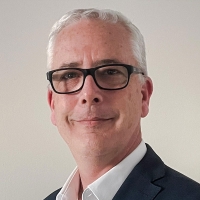 Glenn Brule
Hilary Baker
Jack Wolfe
Jim Bruce
Jim Dezieck
Josh Keller
Justin Sipher
Kathy Pletcher
Laura McCain Patterson
Leslie Alger
Lisa Cavallaro
Lori Green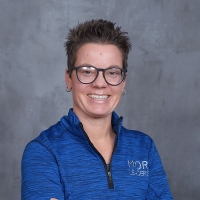 Marcia Dority Baker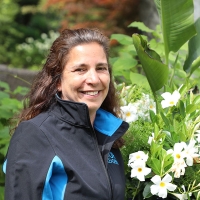 Maria Corso
Maritza Hall
Mark Askren
Mike Sullivan
Peggy Huston
Rob Smyser
Sean McDonald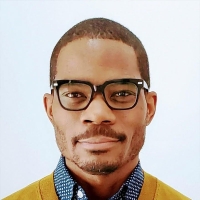 Shawn Harris
Sue Workman
Susan Washburn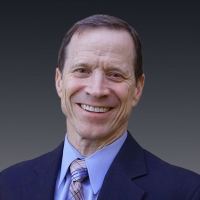 Tim Slottow
Curtis Odom

Dr. Curtis Odom is an executive coach for MOR Associates. As a program leader and consultant, Curtis focuses on executive coaching, leadership and team development, and the interpersonal professional development aspects of career management with his clients.

As a former Vice President with Comcast, Curtis knows the demanding expectations and challenges his clients face. He coaches successful new and emerging leaders to help them identify the strengths they can build on along with the vital few opportunities that if addressed will help them be even better. Curtis has deep experience in aligning human capital to organizational strategy, implementing strategic workforce planning, employing targeted executive coaching to drive cultural integration, and creating key employee engagement, and retention strategies.

Curtis has over 20 years of international leadership experience in enterprise change management, organizational effectiveness, talent management, and performance management as a consultant and an employee with Fortune 100 companies Those 20 years are proceeded by a 10-year military career serving on active duty proudly in the United States Navy.

Curtis balances his time with MOR with being a husband, father, certified sommelier, golfer, and a full-time faculty member in the D'Amore-McKim School Of Business at Northeastern University in Boston. His passion for learning allows him to fully enjoy his role as Executive Professor where he teaches classes in Organizational Behavior, Management Consulting, and Entrepreneurship at the undergraduate and graduate levels.

Dan McDonald

David Sweetman

Dr. David S. Sweetman is an executive coach in the MOR Leadership Programs. After seeing the power of MOR programs as a program participant in 2015, he has been a strong supporter and advocate of MOR ever since, including helping to host multiple on-campus engagements at the University of Michigan.

David's career has also included consulting for health systems and Fortune 500 organizations across the country on strategic change initiatives. As a consistently top-ranked instructor, he has taught leadership, strategy, human resources, and more at the collegiate undergraduate and graduate levels. In 2002, David also founded Michigan Youth Leadership, a non-profit organization similar to MOR in its dedication to developing leadership potential, but focused on high school students.

David started his career in IT as one of the first IT employees in a K-12 public school district, placing a computer and Internet in every classroom. He quickly advanced from senior technical roles to senior and executive IT leadership roles at the University of Michigan and Michigan State University including central university IT, decentralized college IT, and health system IT in contexts ranging from infrastructure, to research support, to organizational development, to clinician support, to education. Through those experiences, he gained a deep appreciation of the challenges, opportunities, and tensions between each. David co-founded university-wide efforts to build one cohesive IT community, championed efforts that led to doubling of faculty satisfaction, structured effective governance, established expediency and increased effectiveness in hiring, led efforts that reduced physician burnout, implemented campus-wide LMS and other systems, streamlined network infrastructure and operations, and spearheaded server and database virtualization.

David earned both an B.B.A. and M.B.A. from the University of Michigan. He went on to earn a Ph.D. in organizational leadership from the University of Nebraska. He has authored or co-authored more than three dozen academic articles and presentations on leadership and enabling people to reach their individual potential.

Diane Parks

With over three decades of dedicated service in the field of Learning and Organizational Development, Diane has forged a remarkable path as a visionary leader and founder of Momentum Coaching. Her illustrious career spans across Fortune 500/100 companies, where she has held numerous senior-level positions, including the coveted role of VP. It is within these corporate corridors that she has masterfully orchestrated and supported business-critical initiatives, yielding extraordinary results that have left an indelible mark on the organizations she's served.

Diane's extensive tenure within the corporate world uniquely positions her to comprehend the intricacies and challenges faced by change-makers at all echelons of an organization. Her journey has been marked by a relentless pursuit of knowledge and expertise, underpinned by a formidable array of certifications that not only inform her work but also serve as a testament to her unwavering commitment to personal and professional growth. These certifications encompass a wide spectrum of vital domains, including 360-degree feedback, the Myers-Briggs Type Indicator, Transformational Coaching, the Lominger Suite of Performance Tools, Appreciative Inquiry, Emotional Intelligence, the Conflict Dynamics Profile, Leading Organizational Change and transition, Everything DiSC, Situational Leadership, and Flawless Consulting.

Having meticulously honed her craft over the years, Diane has not only overseen but also personally provided in-house coaching for executives and mid-level leaders, ushering them towards their highest potential. Now, as an independent certified coaching professional, she channels her passion into Momentum Coaching, a venture dedicated to empowering individuals and professionals from diverse backgrounds and cultures. Diane's mission is to nurture and cultivate their skills, thereby facilitating their unparalleled success both in their professional pursuits and personal lives.

Diane stands as a beacon of transformation, wielding her wealth of experience and expertise to propel individuals and organizations toward their goals. Through Momentum Coaching, she continues to inspire and catalyze profound positive change, cementing her legacy as a luminary in the realm of coaching and organizational development.

Etaine Smith

As a MOR Associates coach, Etaine has a passion to facilitate learning and development. She is invested in helping individuals recognize their strengths and realize their growth potential. Etaine's coaching philosophy is deeply rooted in mutual respect, partnership, and the appreciation of individual ideas. Her work is centered around helping individuals identify the behaviors that serve to drive their personal and professional goals.

Etaine has led several internship and mid-level management programs designed to support people during different development stages.

In consulting with organizations and individuals, her training and certification in Cultural Intelligence and Unconscious Bias provides a forum to explore, establish, understand, appreciate, and respect cultural differences within the workplace. Applying an equity and inclusion lens to organizational processes, as an innovator, Etaine isn't constrained by status quo, within the sphere of Organizational Growth, Human Capital Acquisition and Development, and the Employee Life Cycle, she has successfully helped leaders navigate change and improve their organization's cultures.

Etaine's experience includes strategy development and implementation, managing budgets and staff operations, training on and administration of operational policies and procedures, interpretation and application of HR laws, policies, and practices, and internal and external stakeholder deliverables.

With an undergraduate degree in Business Administration and Marketing, graduate degrees in Education and HR, and over 30 years of experience in the for-profit, non- profit, risk management assessment and academic environments, her professional journey included senior leadership positions at Aetna and Travelers Insurance companies, MIT, and Harvard University.

She is an Instructor at Harvard's University Division of Continuing Education (DCE) Professional Development Program, and her professional memberships includes NEHRA (Northeast Human Resources Association); SHRM (Society of Human Resource Management) and Massachusetts Association of Mediation.

Gary Augustson

Since 2006, Mr. Augustson has served as a consultant for the IT Leadership Development Program being delivered by MOR Associates to over 35 universities across the country. He has participated in and facilitated the workshop sessions and has coached IT leaders from several universities, with a focus on leaders at Big Ten Universities. Mr. Augustson continues to find great satisfaction in his post-retirement role of helping instill in higher education's future IT leaders the skills that they will need to successfully guide their institutions in these increasingly complex environments.

Prior to 2006, Mr. Augustson served as the Vice Provost for Information Technology at The Pennsylvania State University for over 24 years. As Penn State's Chief Information Officer, Mr. Augustson played a key role in making Penn State, at all of its 24 campuses, a national leader in applying information technology to the challenges faced by higher education.

Mr. Augustson was a leader in higher education's national networking efforts and played a key role in shaping higher education's position on national information technology policy issues. He chaired the Internet2 Steering Committee that launched Internet2 and served on advisory boards for numerous leading information technology companies. In 2001, he was awarded Educause's Excellence in Leadership Award for his extraordinary effectiveness, influence, statesmanship, and lifetime achievement both at Penn State and in the broader higher education community.

Glenn Brule

Glenn Brule, is a leadership coach for MOR Associates. Glenn has a dedication to helping both individuals and teams perform at their maximum capabilities in an honest, empathetic and healthy environment. Glenn's true passion lies in supporting servant leadership and high performing teams powered by self-motivation through coaching, mentoring and demonstration of best practices.

As a Certified Scrum Master, CSM, and Servant Leader, Glenn is a proven leader when it comes to working in Agile environments. He is most enthusiastic about ensuring that self-organizing teams are winning teams that appreciate the ever-changing dynamics of a culture that is shifting towards high performance.

Glenn brings more than three decades of leadership management experience and focused business analysis to every client engagement. Ranked in the world's top ten as a subject matter expert, Glenn collaborates directly with clients to mature and build core business practices and leadership capabilities.

As a recognized expert in the creation and maturity of business analysis centers of excellence, Glenn has guided clients in the energy, financial services, manufacturing, pharmaceutical, insurance, academic and automotive industries as well government agencies across the world. His approach to maturing requirements management, project and leadership management focuses on high performing teams, and time to market while charting a path to long-term change that drives organizations competitively forward.

Traveling extensively to speak at conferences, and work with clients, Glenn is afforded a rare global viewpoint on the state of requirements management, project management and leadership. Travels have taken him to six continents where he has spoken before more than 14,000 business leaders. This on-the-ground experience provides a reality-based perspective of high performing teams in regions around the world and proven guidance on how to overcome geographic, cultural and language barriers.

Glenn, employs a genuine empathetic and honest approach to all challenges he faces.

Glenn lives in Canada's capital city of Ottawa, Ontario and when not working you can find him golfing, fishing, or walking his dog, Charlie Brown along the Ottawa River.

Hilary Baker

Hilary Baker is a leadership coach for MOR Associates, bringing her passion to develop exceptional individual and team leadership through collaborative and supportive professional development.

Hilary has more than 25 years of information technology experience, primarily in higher education and non-profit organizations. Most recently, Hilary served as vice president and chief information officer for the California State University, Northridge from 2006 to 2019, responsible for leading the institution's information technology vision, including several innovative and award-winning initiatives. Prior to CSUN, Hilary served as CIO at Pepperdine University and at the California State University system's office where she led the implementation of a system-wide 23-campus administrative ERP initiative, the largest of its kind in higher education at the time. Earlier in her career, she managed information systems for the Getty Museum.

Hilary taught as a faculty member in the EDUCAUSE Leadership Institute for two years and served on the EDUCAUSE Board of Directors from 2017 to 2019, where she co-chaired an international task force to facilitate opportunities and support for the association's non-US members. She has been a frequent presenter on leadership and information technology at conferences, both in the US and internationally.

Hilary served as vice chair of the Los Angeles Chamber of Commerce Innovation and Technology Council and has been a member of the Oracle Education & Research Industry Strategy Council and the Salesforce Higher Education CIO Council. She is an alum of the 2004 Leadership California program for California women executives and in 2017, she was recognized with an Outstanding Executive in Technology award from the Advancing Women in Technology organization. In 2020, Hilary was the recipient of the EDUCAUSE Community Leadership award, recognizing her commitment to building community and advancing the higher ed IT profession through exceptional leadership, mentorship and dedicated service.

Hilary holds a Bachelor's degree in mathematics and geography from the University of Birmingham, England and a Master's degree in architecture and urban planning from UCLA, majoring in computer-based information systems.

Jack Wolfe

Jack Wolfe has been a Senior Consultant at MOR Associates since 2005. Jack brings his extensive experience and valuable perspective to the strategic projects he supports as well as to the executives he coaches. Jack has been involved in facilitating strategic thinking at MIT and with private sector clients. He has also been engaged in MOR's leadership programs, presenting sessions on strategy and finance and coaching program participants.

Jack has forty years of experience in marketing and sales, manufacturing, financial and general management in a wide range of industries: process, general industrial, aerospace and defense, medical and instrumentation. He has successfully managed entrepreneurial companies, as well as a group of six operating divisions serving diverse markets with $100 million in sales, and individual divisions as large as $30 million in size. He has been a director of and an investor in fifteen different companies, including five publicly traded entities. He has also been active in an equal number of non-profit organizations, including service to Bryant University as Chairman of its Board of Trustees. He is currently engaged in business and leadership development consulting for technology companies.

Previously, Jack worked for EG&G, Masoneilan International, Litton Industries and the General Electric Company, as a group, division, or manufacturing manager.

He completed the 91st Advanced Management Program at the Harvard Business School. Earlier, he received a Master of Science degree from the Massachusetts Institute of Technology, as an Alfred P. Sloan Fellow, and a Bachelor of Science (E.E.) from Worcester Polytechnic Institute. He has also been awarded an Honorary Doctorate of Business Administration from Bryant University.

Jack lives in Medway, MA, with his wife, Ancelin. His daughter Anne, has graduated from Tufts University and is working in the Boston area. Jack enjoys squash, community activities, and travel.

Jim Bruce

James D. Bruce is a consultant to academia and industry, who for the past eight years, has served as a senior con- sultant for the IT Leaders Program delivered by MOR Associates to some 25 U.S. research-focused universities. Dr. Bruce has helped design and facilitate the workshop sessions for this highly regarded leadership development program as well as coach IT leaders across the country including participants from Stanford University, to University of Chicago, to the University of Wisconsin, to New York University.

From 1987 to 2003, Dr. Bruce was Vice President for Information Systems and Chief Information Officer at the Massachusetts Institute of Technology, where he is currently Profoessor of Electrical Engineering Emeritus. As CIO, Professor Bruce was responsible for directing the evolution, integration, and effective use of computing and communications resources throughout MIT.

In the early 1990s, Professor Bruce was a founder of NEARnet, the first academic and research, IP-based network for the New England states. From 1999 to 2002, he chaired the Network Planning and Policy Advisory Committee for Internet2, and was a member of the Board of Trustees for the University Corporation for Advanced Internet Development. He has also served on a number of IT corporate advisory boards and committees. Today, he is thoroughly enjoying this chapter in his on-going association with IT as he has an opportunity to influence the skills and competencies the next generation of IT Leaders will have to successfully address this ever-changing environment.

Jim Dezieck

Jim Dezieck has enjoyed a long association with MOR Associates as both client and collaborator, most recently serving as a leadership coach in MOR's Sloan Fellows Executive MBA program at MIT. Jim brings to those he serves 30 years of organizational development experience from both the education and biotech sectors.

Jim's experience includes service as a senior management development consultant at Harvard's Center for Training and Development. He was both a human resources officer and a senior organizational development consultant on MIT's Organization and Employee Development team. While at MIT Jim was awarded MIT's "Infinite Mile Award" for service to the MIT community.

For close to 10 years Jim has practiced in the biotech world through his roles in Wyeth and Pfizer's biotech divisions. There he contributed in roles that ranged from frontline lean production implementation to global biotech executive team development. While at Pfizer Jim was named a "Pfizer Global Health 'Entrepreneurial Fellow" and loaned to the International AIDS Society (Geneva, Switzerland) for six months to build that organization's ability to advance the global fight to eradicate HIV.

Jim is passionate about advancing the power of leadership. Special professional interests are the role of adult developmental stages in supporting advanced leadership, the power of health practices in supporting performance, and international collaboration, the latter fed by two extended international living experiences in Antwerp, Belgium and Geneva.

Josh Keller

Josh Keller is a leadership coach for MOR Associates and has a passion for helping individuals and teams reach ever higher levels of performance and results. Josh has a love for coaching and higher education, having worked as a consultant at Stanford University for many years across several schools. He approaches coaching as a curious listener, an empathetic thought partner and someone who will assist as you explore ways to enhance your effectiveness. In short, he serves as a resource to help you achieve the growth that you want.

With over 20 years as a CEO, Chief Operating Officer and President, managing teams of up to 1,000 people, he appreciates the daily challenge of managing extensive day-to-day operations with the broader leadership responsibilities of setting the vision and strategy and motivating teams to achieve high performance.

Josh has managed all major functions of organizations including operations, marketing, sales, product management, software development, accounting, finance, HR, IT and customer service. In private industry, he has worked in a wide range of industries, including hospitality, real estate private equity, VC-backed software startups, a boutique investment bank in Silicon Valley and for the Boston Consulting Group developing strategies for Fortune 500 companies.

Josh has an MBA from Harvard Business School and an undergraduate degree from Stanford University. He lives in Silicon Valley near the Stanford campus, where you can find him cycling and hiking regularly.

Justin Sipher

Justin joined the MOR team in 2018 following a twenty-four year career working in higher education IT. With MOR Associates Justin has served as a program leader, facilitator and executive coach working with Cornell, NYU, Harvard, Rutgers, and the University of Maryland along with a number of liberal arts colleges. For the last eighteen years Justin served as the senior most IT executive at SUNY Potsdam, Skidmore College, and most recently Vice President at St Lawrence University where he lead the integration of the IT and Library organizations into a single division.

Justin is passionate about leadership development within the profession having served as both a faculty member and as the faculty Director of the EDUCAUSE Management Institute. He believes that successful leadership within the higher education IT community is more critical now than ever as technology is impacting every aspect of the academy. Given the pace of change, always expanding expectations, and daunting security and privacy concerns; leadership is needed not just from the CIO but at all levels of the organization. His leadership journey included numerous opportunities to help organizations enhance their value to the institution and evolve in ways necessary for continued relevance and success.

Throughout his career Justin has presented, authored, and consulted on the strategic impact of technology in Higher Education. Justin recently served on the Board of Directors for NYSERNet.org, EDUCAUSE, and ConnectNY. He was a member of the Advisory Board for the Center for Higher Education CIO Studies, the Microsoft Higher Education Advisory Group (HEAG), and played a founding role in the formation of the SUNY Council of CIOs that he also chaired for two years. Previously Justin has served on the Seminars on Academic Computing (SAC) Board of Directors and Program Committee, the 2007 EDUCAUSE National Conference Program Committee, and co- host of the NY State Conference for Higher Education CIO's. He holds a BA in Mathematics and an MS Ed in Instructional Technology from SUNY Potsdam and also is a 2001 Frye Leadership Institute fellow.

Kathy Pletcher

Kathy is a Leadership Coach at MOR Associates with a passion for leadership development. Kathy believes that every person has leadership potential and the greatest hindrance is not seeing yourself as a leader. Many people perceive leaders as extraordinary, special people. Often the difference between a non-leader and a leader is that the leader has stepped forward. If you have some knowledge/experience to contribute and you have a vision for where things should be going, don't be afraid to step up to the leadership role. If you have the right stuff people will follow you willingly.

Prior to joining MOR Associates Kathy served in a variety of management and leadership roles at the University of Wisconsin-Green Bay for more than three decades. The last fifteen years she was the Associate Provost for Information Services and Chief Information Officer with responsibilities for instructional technology, library services, enterprise systems, networking and telecommunications, help desk services, and web services. As a campus CIO she served on the University of Wisconsin System CIO Council and led numerous state-wide technology projects, including: online learning management system, library management system, and student information system. She served ten years on the WiscNet Board, the state-wide educational network, including terms as Vice-President, President and Treasurer. She also served ten years on the Governor's Council on Library and Network Development and led a state-wide "Visioning Summit on the Future of Libraries," which resulted in several successful state budget initiatives. Her volunteer work includes serving as President of the Brown County Library Board, co-chairing a state legislative coalition, and teaching effective advocacy for library trustees throughout Wisconsin.

Kathy has been a student of Leadership her entire career. She is passionate about sharing what she has learned and encouraging leadership development at all levels. When coaching for leadership she will challenge your thinking, pull you out of your comfort zone, and push you to seize your leadership opportunities.

Laura McCain Patterson

Laura McCain Patterson is a leadership coach for MOR Associates. As a coach and consultant, Laura focuses on executive coaching, leadership and team development, and the interpersonal professional development aspects of career management with her clients.

Most recently, Laura was associate vice president and chief information officer for the University of Michigan from 2009 to 2016, where she guided the strategy and delivery of world-class computing and digital resources to advance the goals of the university's three campuses and health system. Her charge also included direct responsibility for shared infrastructure, communication systems, data centers, administrative information systems, academic technologies, and IT security. Before she joined the University of Michigan, Laura spent many years working in the higher education industry as a registrar and faculty member.

Laura has many publications and has made numerous presentations at professional associations of student service providers, information technology professionals, and user groups. She taught as a faculty member in the EDUCAUSE Leadership Institute for four years and served on the EDUCAUSE Board of Directors from 2013-2016. As a member of IMS' Board of Directors and Global Consortium CIO Advisory Council, she helped the U-M play a leading role in creating an industry-wide open standard for measuring learning activities and effectiveness. She also served on the Boards of Directors for Merit and the Unizin Consortium and was a member of the State of Michigan CIO's Kitchen Cabinet. She is a Computerworld Smithsonian Award Laureate; was named a Top Michigan Woman in Computing in 2005; and was recognized for innovation in the public sector by "Government Technology" with the Top 25 Doers, Dreamers, and Drivers award in 2014.

Laura holds bachelor's and master's degrees from Indiana University and completed graduate work in human learning and instructional design at the University of Minnesota.

Leslie Alger

Leslie Weiner Alger is an Executive Coach and Leadership Development expert who has extensive experience coaching and mentoring organizational leaders, managers and researchers in both technical and non-technical fields. As a senior technical leader Ms. Alger has twenty years experience leading large groups in a fast paced and challenging R&D environment. She also has fifteen years leadership experience in the non-profit sector.

Ms. Alger started her career as an electrical engineer conducting research in satellite communications and rose to the position of Group Leader at the Massachusetts Institute of Technology (MIT) Lincoln Laboratory (LL). She has led both an information technology group and a satellite communications research group; these groups ranged from 80 to 150 people. While leading the information technology group at MIT LL, Ms. Alger enhanced both the technical and operational excellence of the group, developed the group into a center for excellence in IT and established research partnerships with other technical divisions.

Ms. Alger co-founded and was the first chair of the Professional Women's Network (PWN) at MIT LL. The focus of the PWN was to enhance the professional development of women and, as PWN Chair, she organized and led many group mentoring and professional development sessions. More recently, Ms Alger developed and led a very successful pilot mentoring program for technical women; this program was used as a model for an organization-wide formal mentoring program.

In addition to her other activities, Ms. Alger has held a number of leadership positions within an international charity that focuses on world class medical research. Ms. Alger has been a National Board member and has led professional and volunteer teams in all aspects of donor development and fundraising, most recently as the Development Chair for the Northeastern portion of the United States.

Ms Alger's credentials and training include: BS in Mathematics from the University of Massachusetts at Amherst, MS in Mathematics from Brandeis University, graduate courses from the Department of Electrical Engineering and Computer Science at MIT and from the Sloan School of Management at MIT, Co-Active Coach Training from the Coach Training Institute, and Stakeholder Centered Coach training based upon Marshall Goldsmith's concepts.

Lisa Cavallaro

She has extensive experience with leaders at all levels to drive transformative strategic change while bringing a very pragmatic approach to the development of individuals. She has a master's degree in Organization Design and Improvement and is certified in Hogan, MBTI, Booth & Zenger Folkman 360 assessments in addition to Neuro Leadership Coaching.

When she's not working, Lisa enjoys spending time with her big Italian family, cooking, traveling, and vegetable gardening.

Lisa joined the MOR team in 2023 as a leadership coach. In the past Lisa worked with MOR while at Stanford University as the Program Manager and internal co-facilitator for the Leadership @Stanford Program. Her mission has always been to help leaders develop the self-awareness they need for professional growth to become the leader they always knew they could be. She is described as a results-driven Talent Management professional with a progressive leadership career in higher education and the high technology industry spanning over 30 years. Lisa has demonstrated success in creating strategies for global business challenges to develop leaders for the future in 5 prominent organizations: Intel, Sun, Cisco, Stanford University, and Western Digital. Six years ago, she started working independently using her organizational knowledge to provide qualitative and quantitative executive assessments and coaching to support the talent needs of different clients. She meets people where they are and focuses on helping leaders lift and shift their perspectives to meet their goals.

Lori Green

Lori Green has been assisting MOR Associates in its continuous improvement efforts since 1987. In that time her focus has been on organizational training and consulting. More recently, she has specialized in leadership coaching.
 Lori has a longstanding interest in supporting individual, group and organizational change. She has considerable experience in facilitation, group dynamics, group processes, one-on-one coaching, and training. Lori has been highly involved with the MOR IT Leaders Program both as a facilitator as well as a coach. She has worked with numerous Universities traveling across the country, as well as campus groups at the University of Indiana, University of Iowa, University of Minnesota, University of Wisconsin and Penn State.

Lori has worked with both private and public sector organizations. She has worked with Digital Equipment Corporation, providing training for self-directed work teams. She conducted focus groups and delivered facilitation training for New York State agencies. She worked with New York State and MOR Associates on the development of the New York State's widely adopted Coaching for Performance Program. Lori has also been involved in training for cell-based manufacturing teams. Prior to working with MOR Associates, Lori was an internal facilitator and consultant for the United States Postal Service where she promoted participative management and employee involvement.


Lori is a Licensed Professional Counselor and holds a Masters of Education in Community Counseling from the University of Central Oklahoma and a Bachelor of Science in psychology from Oklahoma State University.

Lori's passion is "seeing people grow and accomplish their goals. This is what matters most to me. Participants learn skills that will improve their lives at work and at home."

Marcia Dority Baker

Marcia Dority Baker is a leadership coach and program facilitator for MOR Associates. She is curious by nature and enjoys helping people achieve their goals. As a coach, her first question is, "how can I help you be successful?" This process invites individuals to identify what they want to accomplish and then build an action plan to successfully reach their goal.

Marcia has over seventeen years of experience in higher education in academictechnologies and as an academic law librarian. Most recently, she was the assistant director for academic technologies with the Office of Information Technology Services (ITS) at the University of Nebraska. Prior to joining ITS, Marcia was an associate professor of law library and access services librarian at Schmid Law Library, University of Nebraska College of Law. Marcia has experience in leading teams and projects, strategic planning, communication, programming, and events. She has presented at national conferences on a variety of topics including women in leadership and building inclusive teams.

Marcia is active in several WIT (Women in IT) groups including the EDUCAUSE WIT CG and was a founding member of the Big Ten Academic Alliance WIT peer group. She served as chair of the annual Women Advance IT leadership conference hosted by the University of Nebraska. Marcia serves as the Chair of the EDUCAUSE Diversity, Equity and Inclusion (DEI) Advisory Committee. In 2021, Marcia was awarded the EDUCAUSE Community Leadership Award recognizing her ongoing and widespread leadership in helping to make the higher education IT community more connected, inclusive, and successful.

Marcia holds a Master of Arts in Library and Information Science from the University of Missouri and a Master of Arts in Museum Studies from the University of Nebraska-Lincoln.

Marcia lives in Lincoln, NE where you will find her running on the trails or gravel roads. She is a UESCA certified Ultrarunning coach and focuses on helping women achieve their running goals. Marcia is also a sponsored athlete with UltrApire, an outdoor lifestyle business that creates running accessories.

Maria Corso

Maritza Hall

Maritza Hall is a leadership coach for MOR Associates. An experienced organizational development consultant, facilitator and executive coach who is recognized as an innovative and resourceful business partner and trusted advisor, Maritza draws upon and leverages a solid body of knowledge and over 20 years of experience in higher education, healthcare, corporate and non-profit environs. She has held strategic leadership roles at some of the nation's leading organizations including: Princeton University, Massachusetts Institute of Technology, Boston's Beth Israel Deaconess Medical Center, NYU Medical Center, New York Presbyterian Hospital, and the American Red Cross.

Maritza serves as an adjunct faculty member for the Wagner Graduate School of Public Service at NYU, where she teaches strategic leadership for their Executive Master of Public Health program.

Driven by a deep commitment to earn trust and inspire confidence, while building productive relationships with her clients, Maritza is adept at disentangling the non-essential to help business leaders clarify and enhance their capacity to achieve personal and professional goals. She leverages her experience working with clients to provide insight and guidance on strategic issues including organizational restructuring, performance management, change management, leadership and staff development, succession planning, process improvement, conflict resolution and creative problem solving.

Maritza holds a Master of Business Administration degree, with special emphasis on Innovation and Leadership in Diverse Global Economies, from the McCallum Graduate School of Business at Bentley University, where she also obtained a Bachelor of Science degree in Management.

Mark Askren

Mark Askren is a leadership coach for MOR and is passionate about assisting others in reaching and extending their full career potential. He's repeatedly experienced and witnessed the benefits of stretching and learning by stepping outside one's comfort zone. Mark is a strong advocate for leading from where you are within an organization, and in increasing one's self-awareness to become more effective. He continues to focus on increasing diversity & inclusion both locally and on a broader scale within our industry.

Mark has extensive experience within Higher Education IT. His most recent work is with the University of Nebraska where he has served as a Senior Advisor to the President, Vice President for IT system-wide, and Vice Chancellor and CIO for the Lincoln campus. Before working with the University of Nebraska Mark served in IT leadership roles at the University of Illinois, University of California Irvine, and the University of California San Diego.

Mark has been a member of the EDUCAUSE Board of Directors. He also has served several years as faculty in both their Leadership Institute and Hawkins Leadership Roundtable. He recently received the EDUCAUSE Community Leadership Award for 2019 which reflects his strong interest in being able to accomplish more by working together with colleagues. Mark has also led the Community Engagement Program Advisory Group of Internet2 and has served on the Unizin Board of Directors.

Mark earned his Bachelor's degree from Florida State University and his Master's degree from Indiana University. He currently resides in Omaha, Nebraska.

Mike Sullivan

Mike Sullivan began working with MOR Associates in an advisory capacity in 2008. Mike was asked to help facilitate strategic discussions designed to set the direction and priorities for MOR Associates. Mike has recently joined the team at MOR Associates as a leadership coach and consultant. He will devote his time to helping leaders build more leaderful organizations that inspire people to give their best efforts.

Mike Sullivan has over 30 years of industry experience leading functional and organizational change efforts in small, mid-size and large companies and in the roles of individual contributor, functional leader and president. He is experienced in working at the intersection of strategy, process, technology and people - where most meaningful and lasting change occurs. He learned early in his career that the greatest opportunity and perhaps the greatest responsibility we have as positional leaders is to nurture leadership at all levels of the organizations within which we work. What we create value for in our day-to-day interactions is the fuel that powers our organizations as well as the legacy we leave behind.

Mike lives in central Massachusetts with his wife, Maureen. The interesting lives of their children James, Dan, Laura and Joanna provide varied experiences and vacation destinations for their parents.

You may run into Mike on any number of roads or trails as he continues to pursue his passion for endurance running and the joy and insights to be gained from testing his physical and mental limits.

Peggy Huston

Peggy is a MOR Associates leadership coach and organizational development consultant. Peggy brings over 20 years of experience in a leadership role where she established organizational strategy, navigated politically charged situations, implemented successful transformational changes, and developed high functioning teams. In addition to her experience, the approach she uses draws on many concepts, including leadership theory, developmental psychology, mindfulness, sociology, organizational change, and systems thinking. This practical approach offers leaders an objective thought partner with whom to explore ideas and discuss challenges in confidence.

Peggy supports leaders in envisioning an ideal future and developing the path to get there. Peggy served as the Chief Operations Officer of a shared services center, where she had as many as 750 employees reporting to her that provided a wide range of administrative services. She is well known for her leadership of a program that transformed the administrative operations at UC Berkeley. She has presented both nationally and internationally, and co-wrote and published an article for the Center for Studies in Higher Education, on the development, planning, execution, and outcomes of the Berkeley program. She has also started up and managed program offices, served as a systems administrator, and accomplished many successful technology implementations.

Peggy earned her MBA from California State University, East Bay and her Bachelor of Science in Computer Science and Business Administration from California State University, Hayward.

In addition to her formal education, Peggy notes MOR Associates' Leadership Development Program, and Community at Work's Organizational Diagnosis and Group Facilitation workshops as exceptional learning opportunities that provided tools that she continues to use and share in her work. Peggy was awarded the Network for Change and Continuous Innovation Leader of Change Award in 2014.

Rob Smyser

Rob has been a sous chef in MOR's data kitchen since 2011, serving up countless 360 surveys and leadership program web sites to hundreds of participants each year, who come to know him quite well as the man behind the invitation and reminder emails.

Rob came to MOR from MIT where he served 16 years in a variety of roles for Client Support in Information Systems, and prior to that for 7 years as manager of the computer labs for the School of Architecture and Planning. Rob met Brian McDonald and Chris Paquette when MIT Information Systems was a client of MOR, doing IT Client Satisfaction Survey and Performance Metrics projects.

Rob has a bachelor's of Landscape Architecture from Penn State University and master's from Illinois at Urbana-Champaign. Though he heard the siren call of the personal computer in graduate school and changed career directions, creative problem-solving in a technical environment has been an enduring and unifying principle throughout his career.

Rob plays bass clarinet in various local ensembles, including at different times the Charles River Wind Ensemble, the Harvard and MIT Wind Ensembles, the MIT Concert Band, the Hingham and Cambridge Symphony Orchestras, the Needham and Wellesley Town Bands. Rob lives in Needham MA with his wife Bridget and two teen sons, Tristan and Kieran.

Sean McDonald

In February 2023, Sean McDonald became President of MOR Associates. Responsible for the continuous improvement at MOR Associates, Sean also serves as a facilitator, consultant, coach and leadership program lead.

Along with having responsibility for evolving and executing MOR's strategic plans, Sean also takes the lead on a number of client engagements. With a keen interest in the power of relationships, teams and building leadership networks, Sean has supported such clients as New York University, Michigan State University, US Federal Probation Department, Cantina Consulting and Pennsylvania State University as they set out to maximize the investments made in their leadership communities.

Prior to joining MOR Associates, his responsibilities have crossed numerous functions including customer service, sales, marketing, partner relations, product development and management. Sean has also facilitated strategic planning efforts for several organizations and has been the lead on a number of corporate innovation projects. He has also designed and delivered internal leadership programs that have served, and continue to serve, hundreds of professionals.

Sean earned his MBA from Babson College and has his undergraduate degree from Stonehill College. He is a long time participant in the Pan-Massachusetts Challenge and supporter of other great causes, including having served on multiple non-profit boards. Sean lives in Newton MA, with his wife and three young daughters.

Shawn Harris

Shawn joined MOR in 2017 as an executive coach. Over his career, Shawn has held leadership positions in, or consulted to, numerous Tier -1 retailers including, TJX Companies, Walmart, Target, Staples, BJ's, O'Reilly Auto Parts, and many other large Tier-1 retailers. With MOR Associates, Shawn has served at executive coach working with Boston College, University of California at Berkeley, and Stanford University.

Shawn also supports young leaders, by staying actively involved in the Boston, New York, and Silicon Valley startup communities. Shawn is currently an Angel Investor with TBD Angels and a Summer Venture Program Advisor at Babson College. Shawn has served as the program lead for the Startup Leadership Program, and has participated in and supported startup programs through XRC Labs, Techstars, MassChallenge, and New York Fashion Tech Lab.

For 8 years Shawn honorably served in the Army National Guard as an infantry soldier and armored personnel carrier (APC) driver. Shawn earned his MBA from Babson College, and bachelor's degree in management information systems from the University of Massachusetts.

Sue Workman

Sue Workman is a leadership coach for MOR Associates, bringing her passion to grow exceptional individual and team leaders through supportive professional development. A perpetual student of leadership herself has led her to help others become successful leaders themselves.

Sue has more than 40 years of information technology experience, primarily in higher education and her earlier years contributed in corporate IT. Most recently, Sue served as vice president and chief information officer for Case Western Reserve University from 2014 to 2022, where she was responsible creating the vision and strategies that enabled the delivery of technology solutions supporting the university's mission of teaching, learning, and research, and security, along with the day‐to‐day functions of the university. Sue lead many successful forward thinking and innovative change initiatives. Prior to CWRU, Sue served for 23 years in a variety of positions culminating to associate vice president for services and support at Indiana University. Early in her career Sue was a systems engineer at Hewlett Packard.

Not one to shy away from leadership opportunities herself, Sue served as Chair and Vice Chair of the Board of Directors for EDUCAUSE. She served as the Northeast Ohio Cybersecurity Consortium (NEOCC) founding President and Board Chair. Sue is an active board director for the First Mutual Holding Company in Lakewood, Ohio, and served on the board of Cleveland's DigitalC, a nonprofit civic tech collaboration that partners with the community to design technology-driven programs and services for all of its citizens.

With a passion for leadership development, strategic planning, and team building, Sue has published widely in industry and higher education journals and gives presentations on many topics, offering her unique insights on topics including innovative discoveries, leadership, team-building practices, and long-range and strategic planning.

Sue is a 2007 MOR graduate. She has a bachelor's degree in mathematics from University of Indianapolis, and a Coaching Certificate from CWRU Weatherhead School of Management.

Susan Washburn

Susan has had a diverse leadership journey culminating with her work as a Program Leader and Executive Coach with MOR. Her passion is to share her knowledge and experience and help create the next generation of leaders at all levels of organizations. With a focus on neurological science, organizational psychology and cultural dynamics, she brings a rich background to her work with MOR. She has worked with multiple MOR clients including Cornell University, Michigan State University, Cal Berkeley, University of Minnesota, Clemson University and the University of Michigan.

Susan has earned a reputation for dynamic classroom facilitation and transformational coaching experiences. Her own leadership journey included a career within the Department of the Navy where she distinguished herself as a catalyst and change agent for both individual and organizational growth. Her background includes organizational psychology, project management, communication, conflict resolution, negotiation, presentation skills and organizational development. She brings a broad base of experience to MOR in both facilitation and coaching as well as hosting retreats for leadership development and personal growth.

Susan is the co-author of "Charting Your Course for Effective Communication" published in 2006, and is regular columnist for the North Carolina and Northern New York Business Journals. Susan holds a Masters Certificate in Project Management from The George Washington University, a Bachelors in English and Sociology from the University of the State of New York, and has completed extensive graduate work in organization psychology and leadership. She has received training from the Neuroscience Institute, and is certified in multiple personality inventories and assessments.

Responding to the MOR mantra of Stretch and Challenge, Susan has become deeply involved in philanthropy, sharing her expertise and enthusiasm with non profit organizations. She serves on the Board of Directors for the Hobblejog Foundation and is the founder of Sally's Closet, a non profit organization serving women in need.

"A leader is the one that steps forward in an effort to help" defines Susan's philosophy about leadership development and excellence. It isn't a job, it is a choice.

Tim Slottow

Tim Slottow is a leadership coach for MOR Associates. As a coach and consultant Tim is passionate about working closely with individual leaders and leadership teams to help them reach higher levels of performance and produce extraordinary outcomes. Throughout various executive level roles, Tim's greatest satisfaction has come from helping managers at all levels develop their leadership confidence, expertise and personal style. Tim believes that everyone has the potential to be a great leader and that transformational leadership can absolutely be learned over time with the right attitude, belief in self, support, and a bit of structured coaching and direction.

Tim has over 30 years of experience leading strategic financial, operational, and cultural transformations at large, complex institutions in higher education, K-12, federal and local government, and the private sector. Most recently, Tim served the Kamehameha Schools (three K-12 campuses and 29 pre-schools) as the Executive Vice President and Chief Financial Officer responsible for all financial strategy and operations including the $14 Billion endowment, $500 million operating budget and execution of its 5-year strategic plan and 2040 Vision to improve the educational outcomes of all Native Hawaiians.

Tim served as the Executive Vice President and CFO for the University of Michigan for 12 years where he managed the finance, property and business functions of the University to support its education, research and health care system operations. As EVP-CFO, he directed a staff of more than 3,000 professionals responsible for managing facilities, information technology, human resources and all treasury and finance functions. During his tenure he helped steer UM through the Great Financial Crisis emerging stronger financially and academically while implementing one of the lowest tuition increase trends in the country and maintaining the university's position as the second largest research university in the US.

Tim is President Emeritus of the University of Phoenix where he served for three years (2014-2017). The University of Phoenix educated 140,000 students annually with over 15,000 practitioner faculty through its online programs and local campuses in 29 markets across the US and District of Columbia. While at the University of Phoenix, Tim resolved regulatory and accreditation issues, designed and executed a strategic plan resulting in improved student academic outcomes, streamlined operations and improved reputation and trust in the marketplace.

Tim holds an MBA from the University of Washington and a bachelor's degree from University of California, Berkley. He was a full scholarship Division I gymnast at University of California, Berkeley. Tim is an Aspen Institute Fellow and has guest lectured at the University of Michigan Law School, University of Michigan Ford School of Public Policy and Oregon State University Business School.